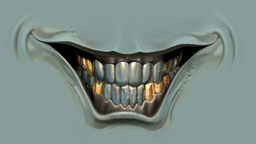 GRIN was a video game developer based on Stockholm, Sweden, that worked on some famous titles like the Ghost Recon Advanced Warfighter series. The team also made the game Wanted: Weapons of Fate, which was the sequel to the movie Wanted.
History
[
]
GRIN was founded by Bo and Ulf Andersson in 1997. And after the success of the game Ballistics, GRIN went forward in making the game Bandits: Phoenix Rising and several arcade machines. GRIN then went off to develop two famous games for Ubisoft; the Ghost Recon Advanced Warfighter 1 and 2 games. After the games' success, GRIN developed the games Bionic Commando, Wanted: Weapons of Fate, and Terminator Salvation.
In 2007, GRIN expanded its franchise by making an office in Barcelona, Spain, followed by Guthenburg, Sweden, and on the GRIN Jakarta QA studio located on the center of Jakarta, Indonesia. A total of 250 persons were assigned in the development of the next-gen consoles; PC, Xbox 360, and PS3. In 2009, brothers Bo and Ulf Andersson shut down GRIN and created Overkill Software.